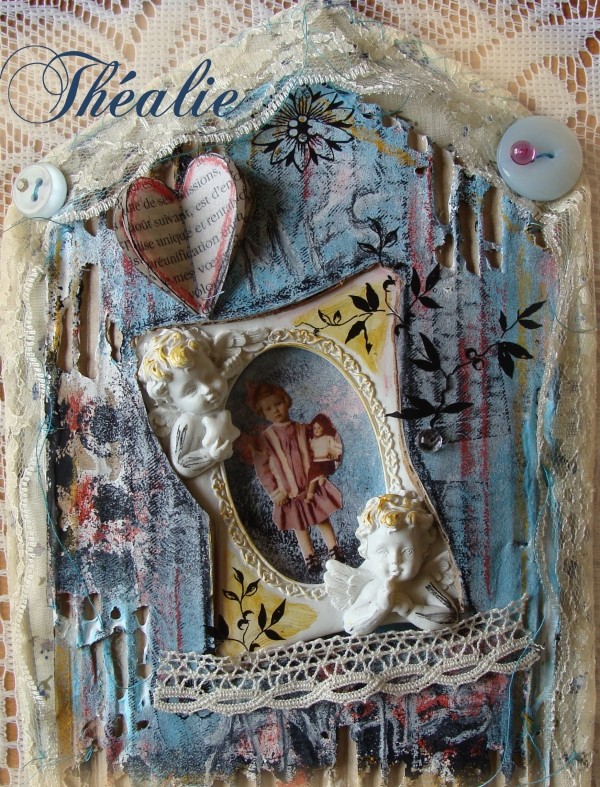 Bienvenue dans notre maison !! cette semaine, dans notre maison il y a... un ange !!
Vous devez faire votre création dans un format spécial : elle devra avoir la forme d'une maison (petite, grande, fine, large... comme vous préférez). Pour ceux qui veulent, il y a des gabarits de maisons, choisissez celle qui vous plait... enregistrez le gabarit sur votre ordinateur, et choisissez l'impression en A4. Nous vous avons fait pour ce challenge plusieurs exemples qui, nous l'espérons, vous inspireront (cliquez sur les images pour les voir en grand). Laissez nous un message avec l'url de votre réalisation à la suite de ce post. Vous avez une semaine devant vous.
Amusez-vous bien !!!!!!!! Et rendez-vous la semaine prochaine, vendredi dans la soirée, pour un nouveau thème !!
Welcome to our house! this week, in our house there is. .. a angel !!!
You must make your creation in a special format: it will be in the form of a house (small, big, fine, large ... as you prefer). For those who wish, there are templates of houses, choose the one you like ... save the template on your computer, and choose printing A4. We've made for this challenge several examples, which we hope will inspire you (click on images for larger view). Leave us a message with the URL of your achievement as a result of this post. You have one week ahead of you.
Enjoy !!!!!!!! And go next week, on Friday evening for a new theme!